Preparation : 20 minutes
Ingredients
75g of oat flakes
25g of puffed quinoa
60g of dried fruits (apricot, grapes…)
1tsp of shredded coconut
50g of nuts such as almonds, hazelnuts or pistachios
75ml of agave syrup Sunny Bio®
30g of coconut oil (or normal butter)
1tsp of vanilla sugar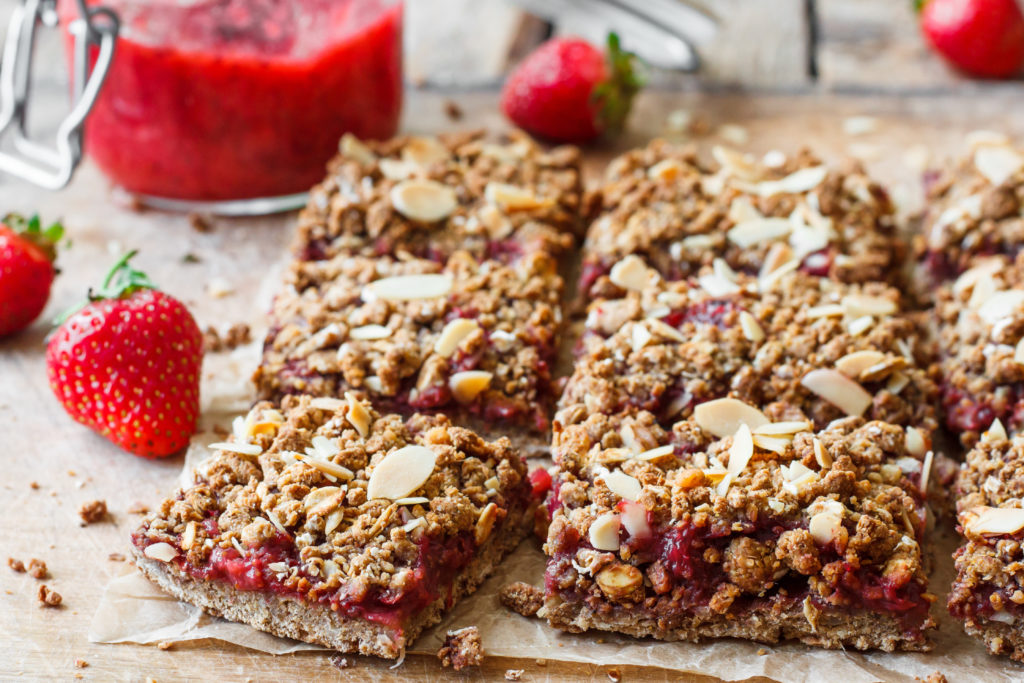 Preparation
Preheat the oven to 175°.
Melt the butter with the agave syrup and vanilla sugar in a saucepan.
In a bowl, mix together the oat flakes, puffed quinoa, dried fruits and nuts pre-chopped to make sure there are no large chunks in the bars.
Add the melted ingredients to the bowl of dry ingredients and mix evenly.
Spread the mixture onto a baking tray lined with baking paper.
Bake in the oven for 10 to 20 minutes depending on your preferred firmness.
Remove from the oven, leave to cool and then transfer to the fridge for 1 hour to allow the bars to harden.
Cut into pieces and store in a sealed container to enjoy through the week!