Recipe for 4 people
Preparation time : 30 minutes
Ingredients
Making the granola
60g of oat flakes
1tbsp of crushed almonds
1tbsp of Sunny Via® agave syrup
1tsp of coconut oil
Making the parfait
600g of fresh cheese
3 peaches
4 purple figs
A few mint leaves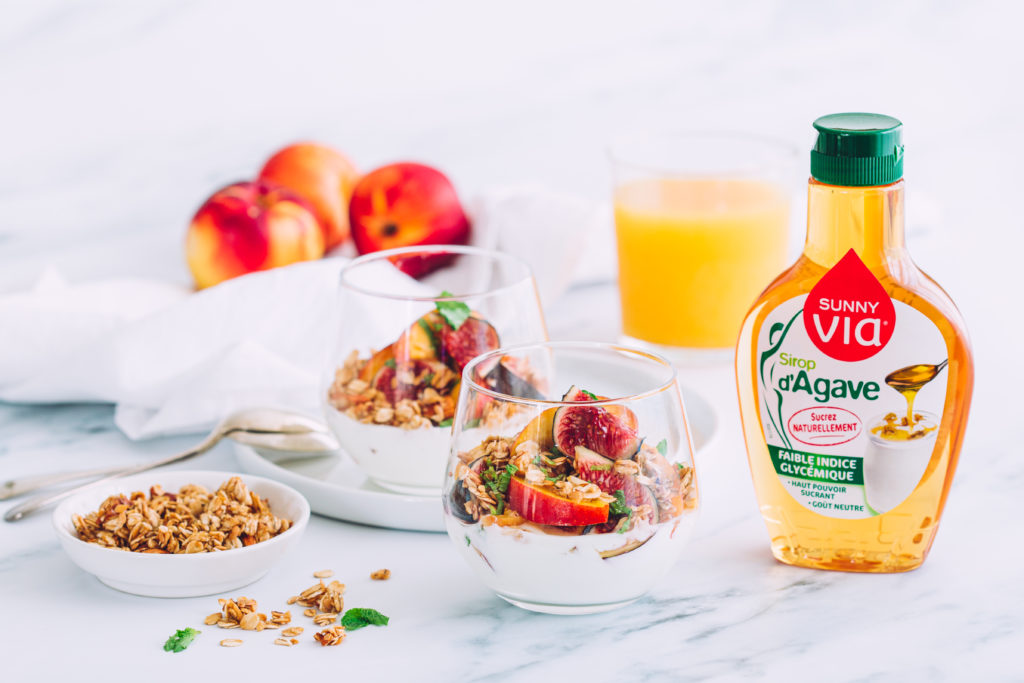 Preparation
Melt the coconut oil and add the Sunny Via® agave syrup.
Stir in the oat flakes and the almonds.
Spread the mixture onto a baking tray lined with baking paper.
Bake at 150°C for 20 minutes.
Turn halfway through the cooking time. The granola is ready when it is lightly golden in colour.
Divide the fromage frais into glass dishes. Quarter the nectarines and the figs. Chop the mint leaves and add to the quartered fruit.
Top the fromage frais with the fruit and drizzle over the Sunny Via® agave syrup.
Add the cooled granola and enjoy !