Recipe for 4 people
Preparation time : 10mn
Ingredients
250g or flour
50g of butter
Semi-skimmed or full fat milk – Plant milk works very well !
2 eggs
½ sachet of bakers' yeast
1 pinch of salt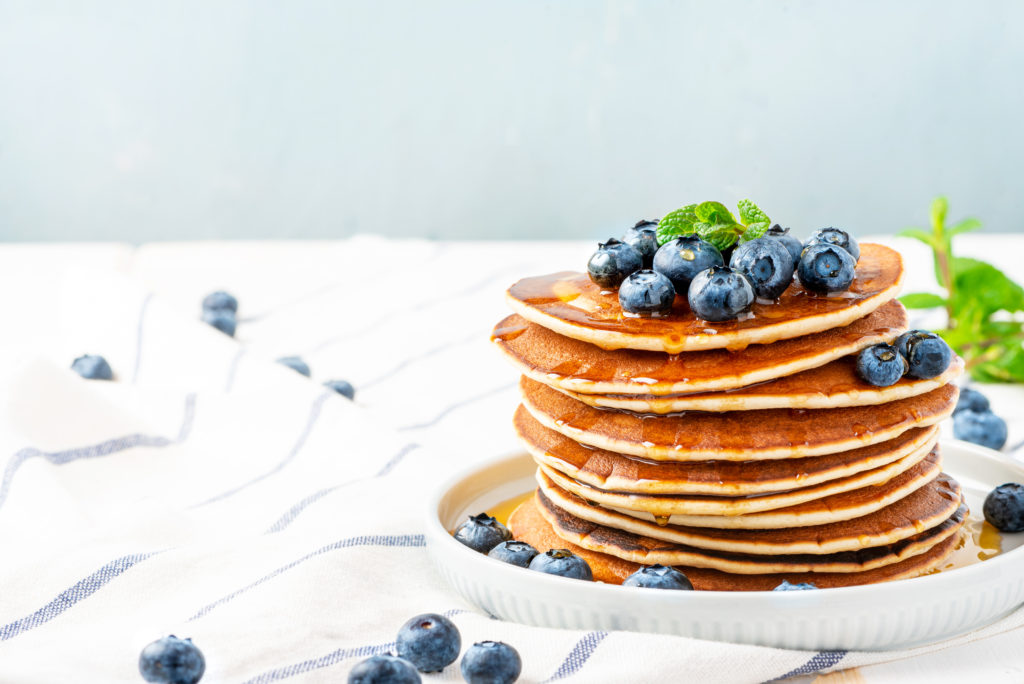 Preparation
Making the pancake batter
Sift the flour and yeast into a large bowl. Add a pinch of salt.
Make a well in the middle of the flour mixture, add the eggs, and a little milk. Mix with a fork or a whisk.
Gradually add the remaining milk until the batter becomes smooth.
Leave the batter to rest for a minimum of 2 hours or overnight in the fridge in a covered bowl.
Cooking the pancakes
Cook the pancakes in a frying pan with sizzling butter or coconut oil.
Add half a ladle of batter to the pan and cook for 2 to 3 minutes until bubbles form on the surface.
Flip it and cook for 2 minutes on the other side.
Serve on a plate and top with fresh blueberries and a generous helping of Sunny Life® coco flower syrup. Brunch is served !