For 6 people
Preparation time : 30 minutes
Ingredients
1 pack of shortcrust pastry
300g of raspberries
1 egg + 2 egg yolks
30g of flour
1/2L of warm milk
10cl of agave syrup or coco flower syrup Sunny Bio®
Vanilla extract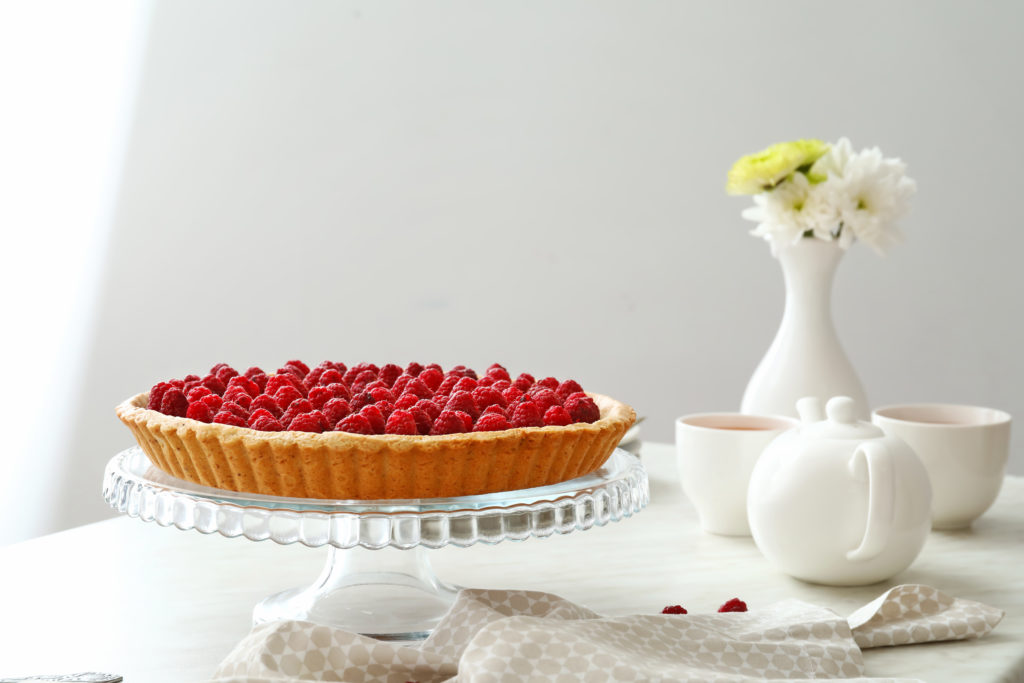 Preparation
Roll out the shortcrust pastry with its baking paper and line a tart case.
Blind bake for 20 minutes at 180°C (gas mark 6).
While the pastry is in the oven, whisk the eggs with the syrup in a bowl.
Stir in the flour and the warm milk.
Transfer the mixture to a saucepan and cook over a low heat, stirring continuously with a wooden spoon until it thickens.
Remove the pan from the heat as soon as the mixture has thickened.
Add vanilla extract to taste.
Remove the pastry base from the oven and allow to cool.
Next, pour the filling into the cool pastry base.
Decorate with raspberries.
Keep in the fridge until you are ready to serve.
Serve with a scoop of ice-cream or with Chantilly cream !