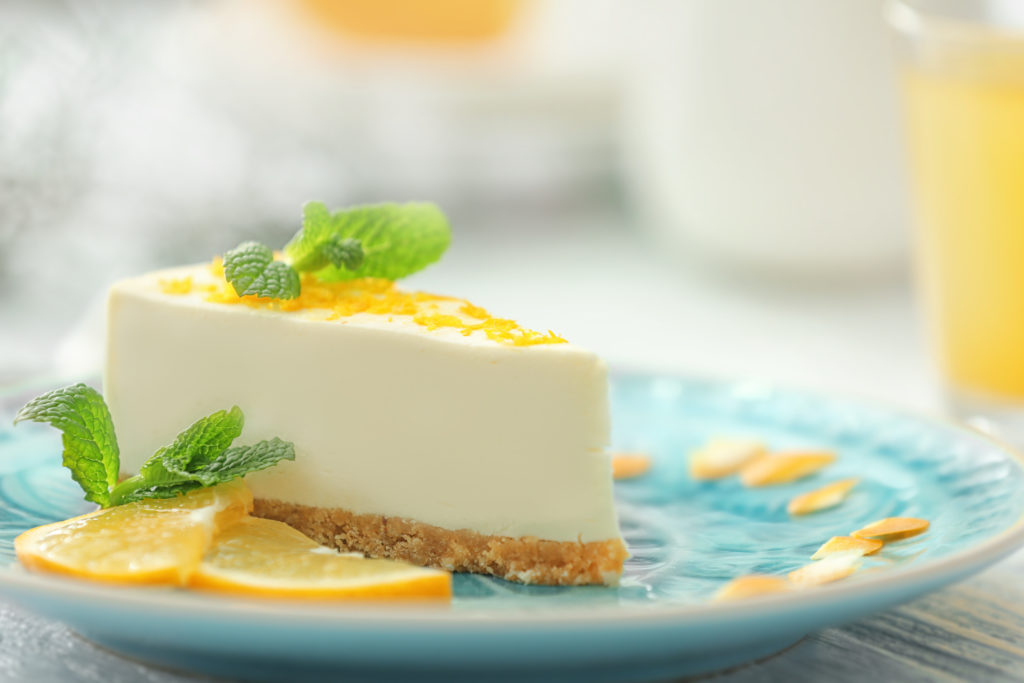 Recipe for 2 people
Preparation time : 30 mins
Ingredients
75g of almonds
2 dates
15g of shredded coconut
150g of cashew nuts
50g of coconut oil
60ml of agave syrup Sunny Via®
30ml of coconut milk
65ml of lemon juice (4 lemons)
Lemon zest
1tsp of vanilla extract
1 pinch of salt
Preparation
Make the base by mixing together the almonds, dates, shredded coconut and salt for 5 minutes to form a smooth paste that sticks together.
Spread the mixture over the base of an oiled cheesecake tin and press down with the spatula to compact the mixture down until it is approximately 1/3 of its height. Transfer to the fridge.
Prepare the topping by mixing together all of the remaining ingredients to form a smooth, rich cream.
Spread the topping over the base and smooth with a spatula. Decorate with some lemon zest or slices of lemon!